100G QSFP28 vs 100G SFP-DD vs 100G DSFP and 100G SFP112
With the advent of the digital age, the demand for data transmission speed continues to increase, especially in large-scale data centers, enterprise networks, and the telecommunications industry. In this background, 100G networks have become one of the key technologies to meet these demands. In 100G networks, various form factors provide us with diversity and flexibility, enabling us to adapt more effectively to a wide range of scenarios. This article will explore four form factors of 100G optical modules: QSFP28, SFP-DD, DSFP and SFP112.
QSFP28: High Data Rate Standard
The QSFP28 (Quad Small Form Factor Pluggable) is a standard packaging widely used in the field of 100G Ethernet and optical communication. It features a compact QSFP28 form factor, offering a small footprint. Each QSFP28 optical module contains four signal channels, with a maximum transmission rate of 28Gbps per channel, making it highly suitable for data center and enterprise network applications.
Its compact size allows for more ports to be accommodated within limited rack space, increasing network density. Furthermore, QSFP28 modules offer a variety of transmission distance options, supporting both multi-mode fiber (typically used for short-distance connections) and single-mode fiber (suitable for long-distance connections.) Therefore, they are versatile and can be deployed in various network scenarios.
However, it's important to note that while 100G QSFP28 excels in high-speed networks, it also has some limitations. One of these limitations is compatibility issues. Therefore, careful consideration of compatibility with other devices is necessary when choosing it to ensure smooth network operations.
Additionally, careful planning is essential for future upgrades and scalability because varying network requirements may demand higher speeds or different module types. Therefore, when selecting the 100G QSFP28, network engineers need to comprehensively evaluate its performance, suitability, and future development needs to ensure the reliability and scalability of the network.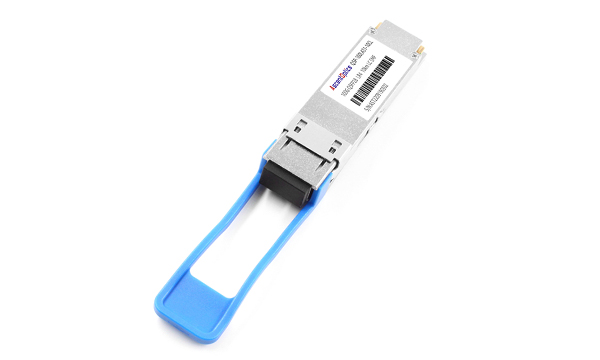 SFP-DD: Future Trend
SFP-DD (Small Form-Factor Pluggable Double Density) is an emerging 100G packaging standard designed specifically for 50Gbps and 100Gbps data center network applications.
This design utilizes electrical channels and can operate at speeds of up to 25Gbps in NRZ modulation or up to 56Gbps in PAM4 modulation. Its uniqueness lies in its ability to be backward compatible with existing SFP+ and QSFP+ standards, allowing for a gradual network upgrade without the need to replace hardware.
SFF-DD is considered a complementary, rather than a replacement, higher-capacity packaging to QSFP-DD. Initially, it is primarily used in server-side interconnects. In this application scenario, SFF-DD server ports will supplement QSFP-DD switch ports, including in burst usage situations.
However, it's important to note that due to SFF-DD being a relatively newer standard, product choices in the market may be limited, and the supply chain may not be as mature as with other standards. Additionally, SFF-DD modules might be relatively expensive,which may not be suitable for some budget-constrained network infrastructure projects. High-speed transmission also requires more power supply, which could increase the overall energy consumption of data centers.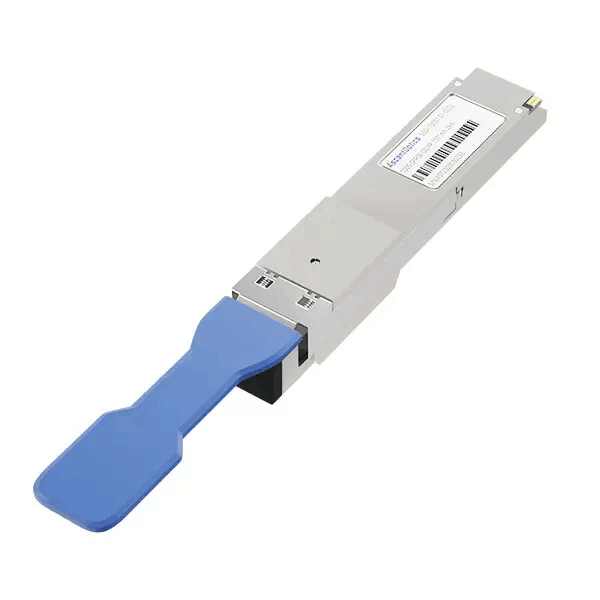 DSFP: High-speed, Compact, and Powerful
DSFP (Dual Small Form-factor Pluggable) is an innovative optical module packaging designed for connecting servers and switches in high-speed networks. It utilizes high-speed PAM4 modulation technology to combine two electrical signals into a single optical signal, enabling high-density data transmission.
DSFP also offers support for various cable types to meet different transmission distance requirements. Furthermore, DSFP is compatible with traditional SFP+/SFP28 form factor, allowing for a seamless upgrade from 10G/25G to 100G. It can also be used in conjunction with QSFP-DD to create comprehensive solutions for 100G access and 400G switch interconnections. Additionally, DSFP provides a solid technological foundation for upgrading the transmission rates of single-channel optical ports.
While DSFP form factor holds enormous potential, continuous technological innovation and market promotion are still required. Currently, it faces some challenges, such as a limited number of pins that hinder achieving higher transmission rates. Moreover, there are relatively few network cards and switches in the market that support DSFP, so product maturity and compatibility need further improvement.
However, with ongoing technological advancements and increasing market recognition, DSFP is expected to play a more significant role in the high-speed network connectivity field.
SFP112: High density and High speed
The 100G SFP112 form factor represents an innovation in the field of optical modules, aimed at meeting the demands for high-speed data communication. It utilizes PAM4 modulation technology, which converts 1 electrical signal into 1 optical signal. with each signal carrying 4 different voltage levels to transmit 2 bits of information.
This unique design enables a single channel to easily achieve a transmission speed of 100Gbps without the need for a multi-channel parallel approach. The benefits of this approach include reducing the number of components in the optical module, energy efficiency, size reduction, cost savings. In addition, it improved signal integrity and reliability.
The 100G SFP112 is compatible with SFP28 and SFP56 , allowing for a seamless upgrade from 25G/50G to 100G. Additionally, it can also be used in conjunction with SFP-DD112 to create aggregation solutions for 200G/400G.
SFP-DD112 is compatible with the SFP112, making it easy to achieve a smooth upgrade from 100G to 200G/400G. Both of these packages are optical modules based on PAM4 technology. And they are used in future data center networks to connect servers and switches, providing high-speed data transmission and greater bandwidth support.
They can meet the demands of high throughput, large bandwidth, low latency, and other network requirements. Thus they are suitable for various scenarios such as data center intra-networks, data center interconnections, metropolitan area networks, and more. They represent cutting-edge technology in the field of optical modules, bringing forth more innovation and possibilities for high-speed data communication.
In comparison to the QSFP28, SFP-DD, and DSFP:
Transmission Speed
SFP112 is designed as a single-channel solution, capable of achieving a transmission speed of 100Gbps. In contrast, QSFP28, SFP-DD, and DSFP typically employ multi-channel designs to reach the same 100Gbps speed but require more channels to do so.
Size
SFP112 features a smaller form factor, making it suitable for constrained spaces. In comparison, QSFP28 and SFP-DD are larger, with DSFP falling somewhere in between.
Compatibility
SFP112 is typically compatible with SFP28 and SFP56, allowing for a smooth upgrade from 25G/50G to 100G. In contrast, QSFP28, SFP-DD and DSFP require different interfaces and cages, which can complicate upgrades.
Energy Efficiency
SFP112 typically has lower power consumption because of its single-channel design. In contrast, multi-channel designs generally require more power due to the increased number of channels.
Cost
SFP112 has limited product options in the market, and prices may be relatively higher. In contrast, other packaging formats may have more mature offerings in the market with a wider range of price options.
AscentOptics Products Series
Data center demands continue to grow, placing higher requirements on optical modules with higher data rates. In this field, AscentOptics offers a diverse range of choices to meet the varying network needs of customers. Currently, AscentOptics' 100G series products include the following:
100G QSFP28
100G SFP-DD
100G DSFP DAC
100G DSFP AOC